I haven't been recommending books to anyone lately, so here's a good start! These are the top 5 books that I read in 2016 that I absolutely ADORE. (They are in no particular genre/order)
 Ready Player One by Ernest Cline
A book full of 80's references and video game style action that is set not-so-far in the future of 2044, where the world is a crappy place and disease, poverty are widespread. But thankfully, OASIS exists where everyone goes to escape from reality massive, immersive computer simulation that resembles a high tech futuristic computer game. The owner/creator dies and leaves behind his fortune in some form of treasure hunt spread throughout OASIS. The story comes full with twists and excitement as we follow the main character, Wade Owen Watts (WOW), quest to win the treasure hunt throughout.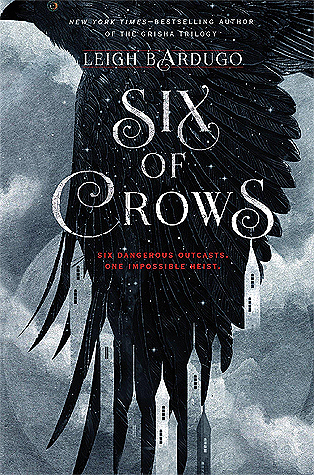 Six of Crows  by Leigh Bardugo
Six of Crows is a sweeping tale of epic fantasy about 6 main characters with 5 different perspectives, about to pull of an impossible heist, build into a complex yet detailed world. Flashbacks of the character's histories seamlessly integrate into a blend of darkness and magic.
MAGIC AND HEIST? WHAT IS THERE NOT TO LOVE?
I'll Give You The Sun by Jandy Nelson
A poetic novel about life, loss and love. Two twins driven apart by a tragedy and now they're barely speaking. A story that is full of depth and emotions that just floods your feels and make your heart ache. It is also super interesting in how this book was written from two points of views alternately at different ages, both leading up to what made them change in between that time.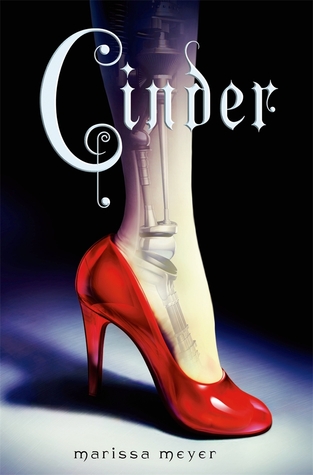 Cinder (The Lunar Chronicles) by Marissa Meyer
A fairy tale retelling of Cinderella in a modern sci-fi world where the entire world-building is futuristic and new that may be hard to picture but Marissa Meyer wrote it in a way the the images of the world just forms in your mind and sinks in effortlessly. Cinder is now a half cyborg and instead of leaving a shoe behind at the ball, she leaves her leg! A unique retelling that is full of action, humor and romance.
Eon by Alison Goodman
If you are looking for a really good fantasy that has a unique blend of Chinese and Japanese mythology, look no further. Eon, the first book of the duology, is vivid, colorful and highly imaginative. It is also combined with the fantasy aspect of dragons (which i absolutely adore) and was done superbly. In this perfect blend of political upheaval and magic, Eon is one of the candidates to become the next Dragoneye apprentice. He's aware of his slim chances after he was crippled, but it's more than that because Eon is actually Eona, a girl, forbidden to be a Dragoneye warrior and to face a certain death if her secret is uncovered. (Reminds me of Mulan) There are not many books as unique and enchanting as this one.
References: 
https://www.goodreads.com/book/show/2986865-eon?ac=1&from_search=true
https://www.goodreads.com/book/show/11235712-cinder?ac=1&from_search=true
https://www.goodreads.com/book/show/23573418-i-ll-give-you-the-sun
https://www.goodreads.com/book/show/23437156-six-of-crows?ac=1&from_search=true
https://www.goodreads.com/book/show/12279616-ready-player-one